An Industry primed for change
With a lack of growth in productivity and an Enterprise seeking to build differently and disrupt the industry, Barton Malow Enterprises found the LIFT technology. A small team of individuals providing consulting services to a multinational technology corporation proved the LIFT technology could work. With two similar projects of 10 stories and over 600,000 SF each, the team was able to build these projects 46% faster than traditional construction.
The LIFTbuild team was then assembled to lead efforts in research and development, integrated technology, work procedures, off-site fabrication, and process standardization to build even more efficiency into the process.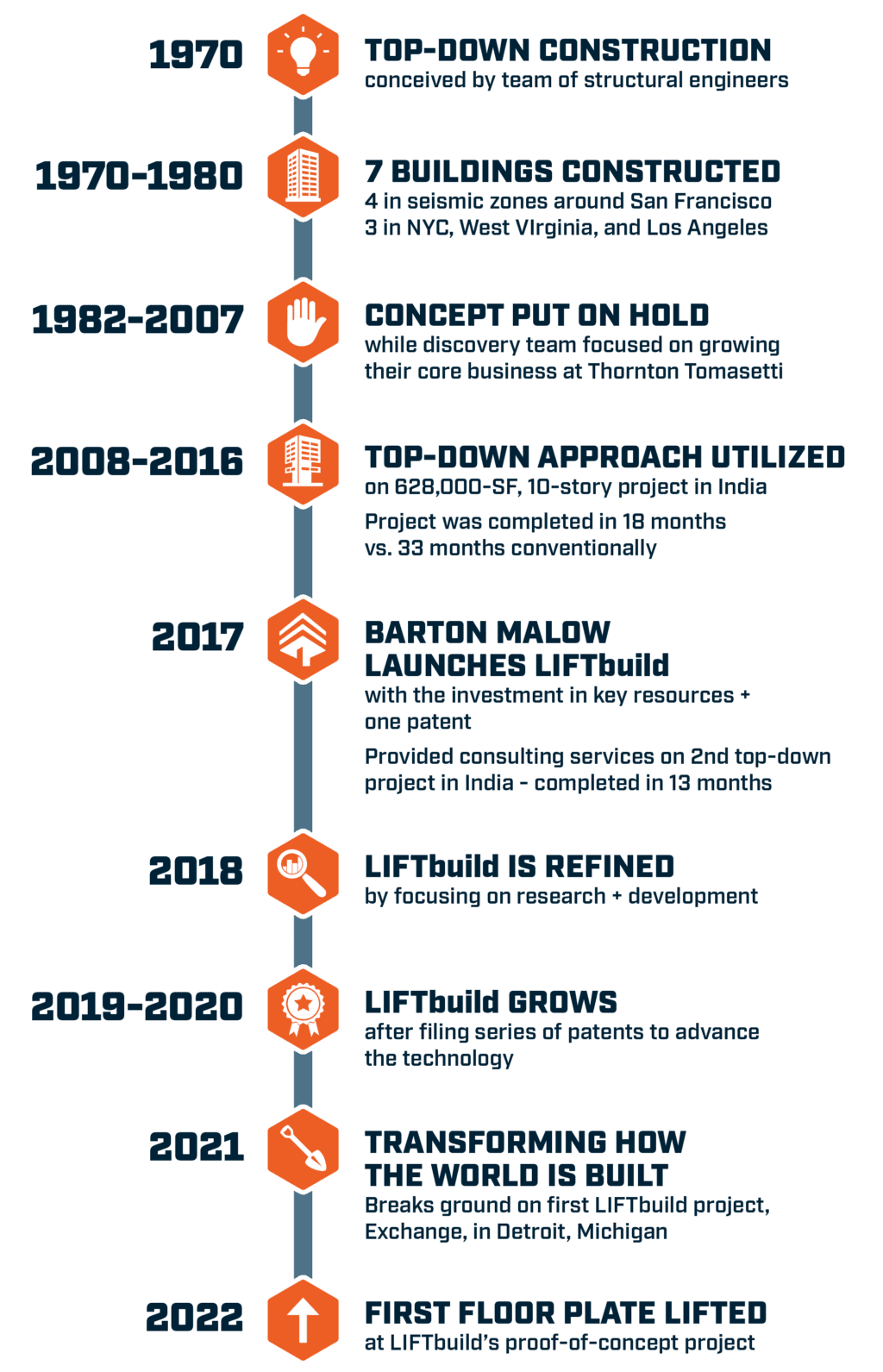 Since the end of 2017, LIFTbuild has focused on developing projects for tall buildings in the hospitality, residential, mixed-use, office, healthcare, and science/laboratory markets. Our application of the LIFTbuild technology at the Exchange project is set to validate the findings of the LIFTbuild team's research, development, and testing and propel us to transform how the world is built.